Pendle Hill: Truth and Healing: Quakers Seeking Right Relationship with Indigenous Peoples
Thursday, May 3, 2018 - 09:00

to

Sunday, May 6, 2018 - 13:00
https://pendlehill.org/events/truth-healing-quakers-seeking-right-relationship-indigenous-peoples/#.WnkbxWnwapZ
Truth and Healing: Quakers Seeking Right Relationship with Indigenous Peoples
May 3-6, 2018
A Pendle Hill Conference for inspiration, education, networking, discernment, and action.
Both Canada and the United States of America are built on the so-called Christian Doctrine of Discovery, which purports to justify the theft of land and resources and the enslavement or destruction of many Nations. As descendants of European settlers, Quakers benefitted and benefit from this history. Even when well-intentioned, Quakers often played a paternalistic role with Indigenous Peoples, and US Quakers ran Indian Boarding Schools, enterprises designed to erase Indian language and culture from Native youth – "Kill the Indian . . . Save the Man."
As Friends, we rarely talk about our continuing benefit from this history or about our roles as invasive peoples on what the Original Peoples of this land called Turtle Island.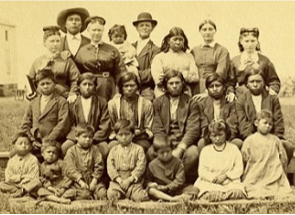 We invite Quakers from throughout Canada and the United States to gather at Pendle Hill to meet together with Indigenous people, to hear truth spoken plainly, to listen deeply with open hearts and minds, and to seek together ways of acknowledging ongoing and intergenerational injuries, owning responsibility, and repairing injustice as Spirit guides us.
Come to be inspired, to become better equipped to involve Meetings and local communities in building right relationship, and to be renewed in Spirit and energy for this long-term justice journey.
Confirmed Leaders (more to come)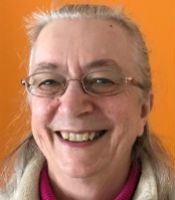 Elaine Bishop is the Mentoring Clerk of Canadian Yearly Meeting. For four years in the 1980s, Elaine lived with and worked for the Lubicon Cree Nation supporting the Lubicon's land rights and justice struggles. Before her retirement, she worked as the director of the community-based North Point Douglas Women's Centre. Using a strengths-based and empowerment philosophy, the Centre supports women in addressing a variety of issues engaging urban Indigenous peoples, including poverty, MMIWG (Missing and Murdered Indigenous Women and Girls), child welfare issues, and domestic abuse. Elaine currently lives in Winnipeg, Manitoba, Canada on Treaty 1 territory, homelands of Cree, Anishinaabe and Manitoba Metis Nations. Working with a small group of Settler and Indigenous peoples she is involved in starting Share the Gifts-Honour the Treaties, an organization addressing reparations as a contribution to reconciliation.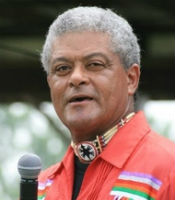 Dennis J. Coker has been honored to be elected Principal Chief of the Lenape Indian Tribe of Delaware since 1996. During his term, successful collaborations with the Delaware State Historic Preservation Office and the Federal Census Bureau led to his Tribe being awarded a Census Designation Area allowing Tribal members to include their ethnicity as Lenape on the 2010 Census for the first time in history. On August 3, 2016, Delaware's Governor, Jack Markell, signed legislation officially recognizing the long and continued history of the Lenape Community in the state of Delaware. Chief Coker's service as a past Chairman of the Confederation of Sovereign Nanticoke-Lenape Tribes of the Delaware Bay has allowed him to effect progress towards recognition of the Indigenous human rights of all member Tribes. His membership in the National Congress of the American Indian (NCIA) and founding membership in the Alliance of Colonial Era Tribes (ACET) has brought recognition, furthered understandings, and developed collaborations for the betterment of Delaware's Indigenous population. Click for full bio.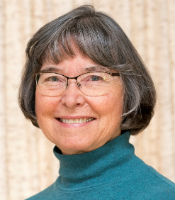 Paula Palmer is a sociologist, writer, and activist for human rights, social justice, and environmental protection. As director of Toward Right Relationship with Native Peoples, a project of the Boulder Friends Meeting (Quakers), she created and facilitates workshops titled, "Roots of Injustice, Seeds of Change: Toward Right Relationship with America's Native Peoples" (for adults) and "Re-Discovering America: Understanding Colonization" (for middle schools and high schools). As the 2016 Pendle Hill Cadbury Scholar, she conducted research and produced articles and videos about the role Quakers played during the era of the Indian Boarding Schools. For more information about her Toward Right Relationship ministry, please see www.boulderfriendsmeeting.org/ipc-right-relationship. For 17 years, as executive director of the non-profit organization, Global Response, Paula directed over 70 international campaigns to help Indigenous peoples and local communities defend their rights and prevent environmental destruction. Click for full bio.
Type of Event: